Official Accompanists 2021
John Moore
Conal Bembridge-Sayers
John Moore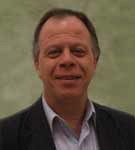 John Moore studied music at UEA with professors Peter Aston and Julian Webb, with whom he studied conducting. During this period and as a post graduate he also studied piano at the Royal Academy of Music with Sidney Harrison and Alexander Kelly. Whilst at the Royal Academy he also studied accompanying with John Streets, and as a repetiteur with Norman Feasey, 
Since 1979, he has pursued a career as a teacher, accompanist, conductor and composer. He began his teaching career at the Edinburgh Academy, and for 31 years he has been Director of Music at Shrewsbury School. The latter is now recognised nationally for the breadth and quality of its music making.  John has also written music for several Channel 4 and BBC programmes, together with nine Youth Musicals, the first of which, "Jekyll," won a coveted Fringe First at Edinburgh in 1995. He is currently writing a new musical adaptation of F. Scott Fitzgerald's "The Great Gatsby", which will enjoy a run at the Edinburgh Fringe this August.
John has a Piano Duo partnership with the Anglo-Italian pianist Peter Bradley-Fulgoni, and plays as a duo partner with Francois Ragot, the distinguished French Catalan cellist. He has also given recitals with the tenor Adrian Thompson, and has been accompanist at the Gregynog Young Musician Competition for many years, as well as playing for many other competitions.
He is the Principal Conductor of the Shrewsbury Symphony Orchestra and Guest Conductor at the English Haydn Festival and of the Midland's Symphony Orchestra. 
International commitments include working with orchestras from the Czech Republic, Bulgaria and at Shrewsbury School's International School in Bangkok. He also conducts an annual performance of the Messiah in Shrewsbury; an event which has been repeated for the last 31 years!
Conal Bembridge-Sayers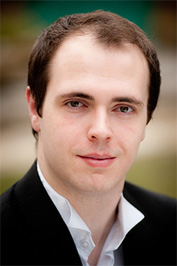 Welsh pianist and conductor Conal Bembridge-Sayers is currently a staff accompanist/coach at the Royal Welsh College of Music and Drama and their Junior Conservatoire, as well as official accompanist for the Oxenfoord International Summer School, Gregynog Young Musician Competition, Urdd Eisteddfod, National Eisteddfodau, and the Bath Choral Society.
Conal's recital performances have taken him to the Leeds Lieder Festival, Edinburgh Festival, Ludlow English Song Festival, St. Martin's in the Field, Dumfries and Galloway Arts Festival, Tenby Arts Festival, Oundle International Festival, the Dora Stoutzker Concert Hall, and St. David's Hall, as well as concerts for HRH Prince of Wales, Dame Shirley Bassey, and performances of The Bear at William Walton's estate, La Mortella on the island of Ischia. As a soloist, Conal has performed Shostakovich's 1st Piano Concerto, Richard Rodney Bennett's Party Piece, and numerous performances of Edward Gregson's Concertante for Piano and Brass Band, of which he gave the Welsh premiere.
Conal has been privileged to play for many outstanding musicians including Rebecca Evans, Adrian Thompson, Kathryn Harries, Gail Pearson, Eric Roberts, Rebecca Afonwy Jones, and Steffan Morris, in addition to accompanying masterclasses with Malcolm Martineau, Alish Tynan, Susan Bullock, John Mark Ainsley, Roderick Williams, Ann Murray, Anna Schwanewilms, Karen Cargill, Louise Alder, and Jamie Barton.