Welcome to Gregynog Young Musician
Patron: Professor Ieuan Jones
President: Lady Davies
Dear friends,
We are delighted to announce that, despite the difficulties created by Covid 19, our 2020 competition will now take place in December.
Government policy changes now mean that the competition is unable to be held at Gregynog. Whilst live performance is an incredibly important part of the musicianship that we seek to encourage and develop, we still passionately feel that we must not allow the current situation to curtail opportunities that should be available for fantastic young musicians to perform at such a high level. This year, it is even more important to create performance opportunities for our young musicians, as the virus has led to so many events being cancelled.
The 2020 competition will now therefore be "on-line".
All of those, who were selected as semi-finalists earlier in the year, will make up the same competition as previously planned. The prizes and prize money will remain the same, as will the judges. The judging of category winners, and the overall winner, will take place during early December. The competitors are currently busy recording their semi-final performances and we have an excellent competition in prospect.
Videos and results will be posted on the website on the 19th of December. We warmly invite you to visit, to watch, and to find out who has won.
Keep safe, all of you and all the very best.
Edd Rayner
Chairman
Gregynog Young Musician Competition
The Gregynog Young Musician Competition was founded in 2005 and has become one of the most prestigious events of its kind. The competition is held annually at the highly acclaimed Gregynog Hall, which has a long history of association with music and the arts.
Entrants must be aged 18 years and under and have reached Grade 8 standard or equivalent, on any orchestral instrument, brass band instrument or percussion.
The Competition 2019
The 2019 competition was, yet again, of an incredibly high standard. This year's semi-finalists' performances were from a wide cross section of instrumentalists, ranging in age from 14-18, and had travelled from far and wide to be at Gregynog Hall on a rather rainy day! We were delighted to have a wonderful turnout for the day and the audience was treated to performances on Recorder, Flute, Violin, Viola, Cello, Double Bass, Harp and Piano. All the young musicians were competing for five places in the evening's final. After what was truly a wonderful day of incredible music making, the adjudicating panel deliberated and the five finalists were announced. The final was of an incredibly high standard and all five performers gave the audience plenty to delight over as well as giving the panel a very difficult decision.
We are pleased to announce that the category winners of the 2019 GYM are:
Young Woodwind Player: Sofiia Matviienko - Flute
Young Harpist: Huw Boucher - Harp
Young String Player: Danushka Edirisinghe - Cello
Young Pianist: Ellis Thomas - Piano
Young Accompanist Prize: Avishka Edirisinghe
Adjudicator's Prize: Will Duerden - Double Bass
With a very varied programme full of virtuosity, lyrical poise and musical authority, Ellis Thomas was announced as the overall winner and Gregynog Young Musician 2019. Congratulations, Ellis!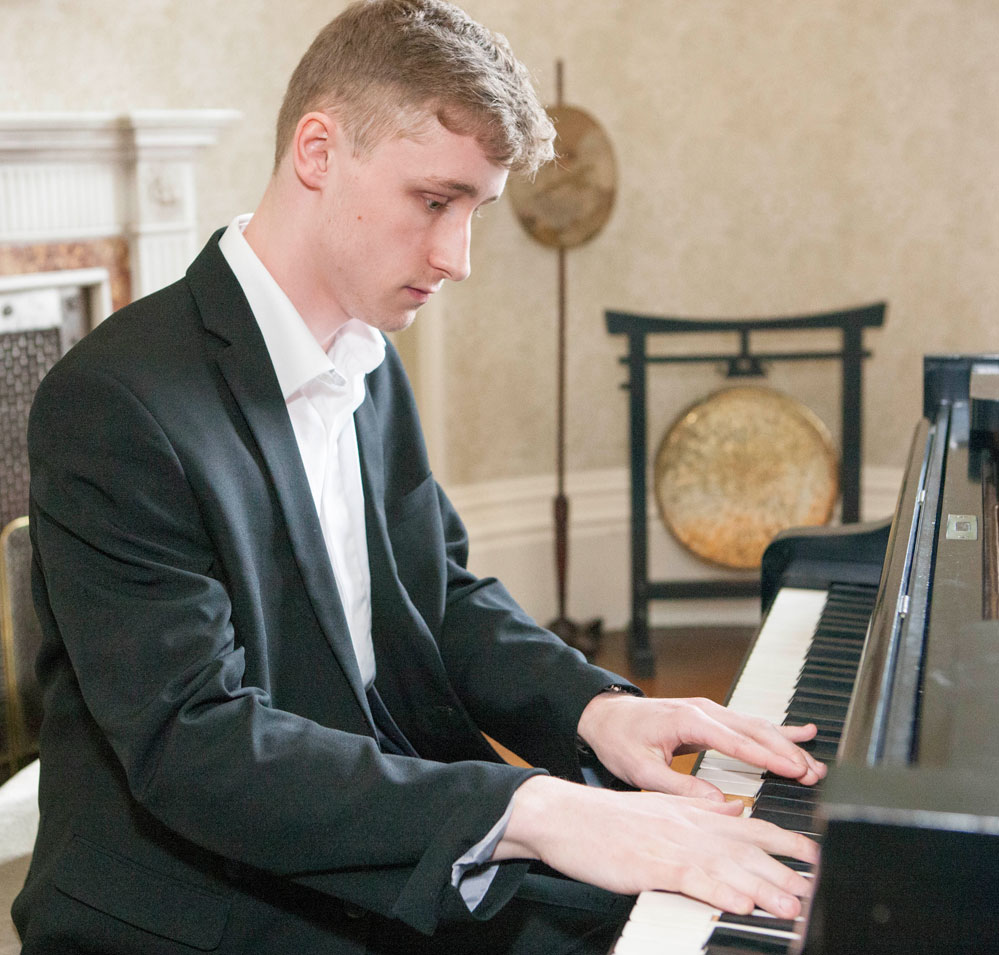 Ellis Thomas - Gregynog Young Musician of the Year 2019
The chosen finalists compete for the first prize of £3,000 and the Peter Garbett-Edwards trophy.
The winner will also receive invitations to perform at Tenby Arts Festival and Machynlleth Tabernacle.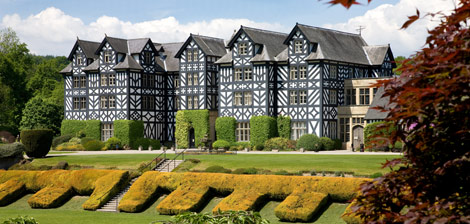 The Competition
Next competition date: April 2021 - date to be confirmed
The competition is divided in to 5 separate categories as follows:
---
'Gregynog Young String Player of the Year'
---
'Gregynog Young Pianist of the Year'
---
'Gregynog Young Woodwind Player of the Year'
---
'Gregynog Young Brass Player of the Year'
---
'Gregynog Young Harpist / Guitarist / Percussionist of the Year'
---
Prize money
For the overall winner awarded the title
'Young Musician of the Year'
£3,000.00
Category Winners will receive
£500.00
Young Accompanist winner will receive
The Chairman's Trophy
and £400.00